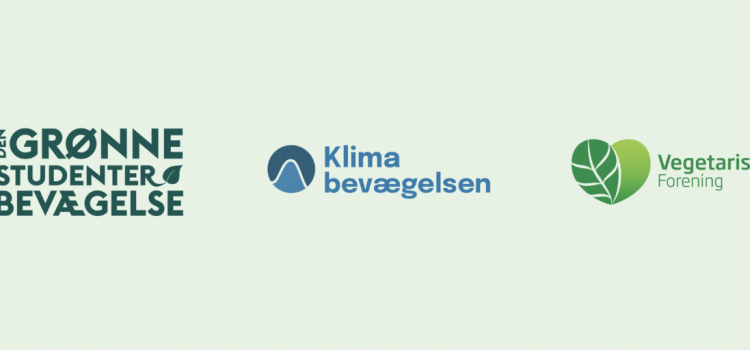 June 4th 2021
After Dutch landmark case: Denmarks first climate lawsuit is now a reality
It is not more than a few weeks ago that a court in the Netherlands has ruled that the oil giant Shell must reduce its emissions in a landmark case.
Today, Denmarks first case of its kind became a reality. The Danish green organizations the Vegetarian Society of Denmark (Dansk Vegetarisk Forening) in collaboration with the Danish branch of the world's largest climate change organisation 350.org, Klimabevægelsen (The Climate Movement), and the youth organization Den Grønne Studenterbevægelse (Green Student's Movement) have issued a subpoena against one of the world's largest exporters and one of Europe's largest producers of pork, Danish Crown.
The Vegetarian Society of Denmark and our lawyers believe that Danish Crown is misleading consumers by greenwashing their pork products.
The campaign has already been criticized by the Danish Consumer Council and the green think tank Concito, but Danish Crown has so far refused to stop marketing their "climate-controlled pork".
Specifically, we want Danish Crown to:
• Recognize that they have violated the Danish marketing act
• Withdraw their campaign "climate-controlled pork" as well as withdraw the claim that Danish pork is "more climate friendly than you think"
• Launch a new campaign with the correct statement that their pork products are not climate friendly
Lawyer Marc Malmbak Stounberg from the Danish law firm Sirius says:
"When products with a high climate impact are being marketed as 'climate friendly', it is difficult for the regular consumer to distinguish between products that have a high carbon footprint and products that are truly climate friendly. Thus making it hard for the consumer to make climate friendly choices. That is a serious problem. In our view, Danish Crown has no evidence to support the claim that Danish pork is 'more climate friendly than you think' or 'climate-controlled'. And that is what we are now asking the court to look into."
The lawsuit has been backed by a large number of private citizens in Denmark who – in under a week – have donated more than 200,000 Danish DKK (27,000 euros) to cover the costs. And the amount donated to the fundraiser is still rising.
"We are really pleased about the massive support for the fundraiser. It is amazing that so many citizens are saying no to greenwashing. The large-scale production of pigs who eat a huge amount of feed can never be a viable solution for the climate, and Danish Crown has to recognize that," says Rune-Christoffer Dragsdahl, Secretary-General of the Vegetarian Society of Denmark.
It is our hope that this case will set a legal precedent and secure transparency for the consumer.